Loading dose
2 x 300 mga
pre-filled pens or syringes
Every
2

weeks
1 pre-filled
pen or syringe
OR
2 x 200 mgb
pre-filled pens or syringes
Every
2

weeks
1 pre-filled
pen or syringe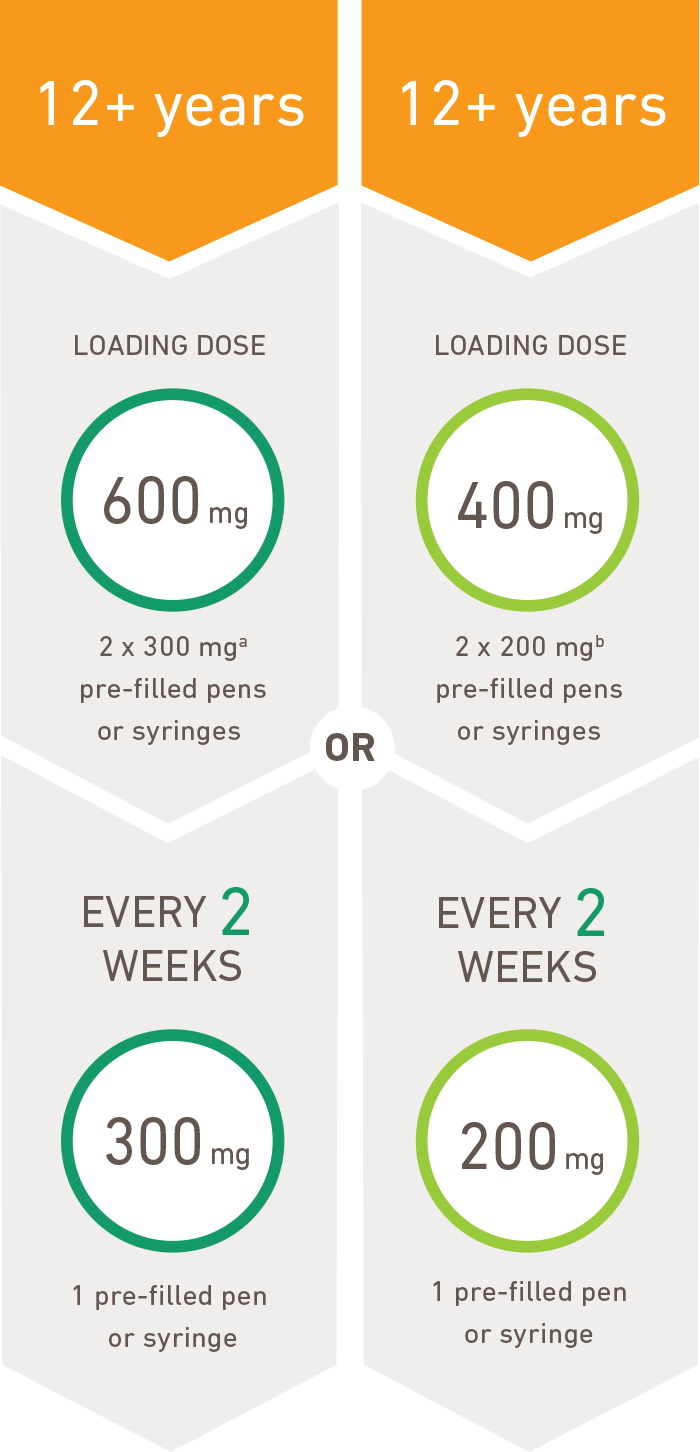 OCS-dependent asthma patients or patients with comorbid moderate-to-severe atopic dermatitis or adults with comorbid chronic rhinosinusitis with nasal polyposis1
Loading dose
2 x 300 mga
pre-filled pens or syringes
Every
2

weeks
1 pre-filled
pen or syringe
OR
a 300 mg=2 mL solution.
b 200 mg=1.14 mL solution.
Dosing for Pediatric Patients (6-11 Years) With Moderate-to-Severe Asthma1
Every
2

weeks

100 mge
1 pre-filled syringe
Or
Every
4

weeks
1 pre-filled syringe
No loading dose.
For pediatric patients (6‑11 years) with asthma and comorbid moderate-to-severe atopic dermatitis, follow the recommended dosage for atopic dermatitis, which includes an initial loading dose.

c30 kg is equal to 66 lb.
d15 kg is equal to 33 lb.
e100 mg=0.67 mL solution.